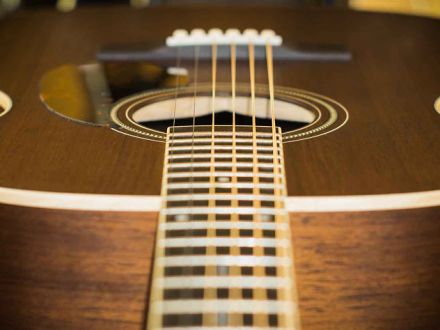 If I'm going to sing like someone else, then I don't need to sing at all.
- Billie Holiday
When I was younger, the water stain on my ceiling reminded me of a duck.
I now laid on my bed and stared at the yellow splotch directly above me and saw nothing but the ugliness of our old house. I wished I still had those younger eyes that could find things interesting, eyes that saw things beyond the cold, hard truth.
"Caleb?" Mom knocked and opened the door. "Caleb, your Dad's mowing. You could help, you know."
"He didn't ask me to help," I said.
She stood and looked at me. She seemed tired, as usual. She took a deep breath and I knew what was coming next. "Please get up and get out of your room." She took another deep breath. "You worry me. Is something bothering you?"
"No, Mom, I'm just tired."
"You're always tired. Get up...go outside...get some fresh air," she said.
"I'm fine, Mom. Please leave me alone."
"Where are your friends? Why don't you hang out anymore?" she asked. "I haven't seen Wyatt in forever, or what's his name...the little scrawny one?" She looked to the ceiling, thinking. "Jonathan, isn't that his name?"
"I guess, Mom."
"You guys used to have so much fun playing your guitars and listening to music. You haven't picked your guitar up in ages." She walked to the corner where my guitar was propped and ran her fingers across it. "It's dusty. That's a shame. You used to love this guitar. You saved and saved your money for it. I think that may have been the happiest I've ever seen you, when you brought this home."
She took the tail of her shirt and dusted it. She smiled the smile you make when thinking of a good memory. I felt bad now that I was being a big brat to her.
"I'm okay. I promise," I said.
"You can talk to me, you know," she said quietly, staring me in the eyes.
"I'm okay, Mom. You're making a big deal out of nothing."
"Am I?" she asked.
"Yes," I told her.
"Supper will be ready soon. I want you to eat at the table, okay?"
"Sure," I said. I took another hard look at the yellowed splotch on my ceiling and tried to see a duck.
I couldn't.
I forced myself off the bed and sat on its edge. I cleared my head and looked around. I got up and walked to my computer. It too was covered in the dust of an old house. I ran my fingers over it. This used to be my baby. I ordered it piece by piece. When I finally got the last one, me and my buddies spent a whole day building it. It was perfection. We celebrated with high fives and pizza and played rounds of Counter Strike half the night!
How long ago was that? I thought about it. Three months ago. It seemed like forever.
I could hear my mom and dad talking on the front porch while Dad brushed grass from his pantlegs.
"Don't worry honey," Dad said. "It's probably just girl problems."