Our Team
Meet the dedicated team that is honored to bring interesting,
age relevant and quality books to struggling readers and a
unique writing platform for authors everywhere.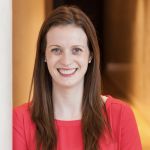 Louise Baigelman
Co-founder & Executive Director
Louise Baigelman, M.Ed., is the Co-founder and Executive Director of Story Shares. Louise was named one of Forbes 30 Under 30 in Education in 2017, as well as the International Literacy Association's 30 Under 30 in Literacy in 2016.
Louise has been passionate about literacy education for most of her adult life. After earning degrees in English and Psychology from Cornell University, she became an English teacher at KIPP Academy in Lynn, Massachusetts. There, she led the English Language Learner program and taught reading and writing to middle school students. Louise was also a member of the charter corps of Teach for America, Boston, and earned her Master's in Education from Boston University.
In the past, Louise has been a literacy coach to underserved youth in Brooklyn, an after-school writing teacher in the California Bay Area, and a program manager at the Poses Family Foundation.
Contact: louise@storyshares.org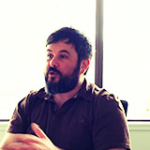 Gary Herman
Co-founder & CTO
Gary Herman is the Co-founder of Story Shares. When approached by the Poses Family Foundation to assist with the development of a contest site to generate content for struggling readers, Gary realized that there was a major evolutionary change that he believed would greatly benefit the LD community and struggling readers at large. His passion for helping others using the power of technology drove the creation of a new system for authoring and delivering rich content. A collaboration quickly formed and the initial development effort was completed to great success.
Gary's passion for technology and design goes back to his early years. As a youngster, he was enamored with computers and their ability to manifest great ideas in the most abstract. As he gained experience through his teens he saw that technology was also a medium to fulfill his artistic side. After studying at Rutgers University, Gary moved to the Silicon Valley area where he sharpened his skills as a leader in his field. Over the past 14 years Gary has been running his own software development firm which has won awards for development projects for a myriad of both enterprise and small business groups.
Story Shares fills a gap in Gary's world in which he is able to harness his experience and keen eye for user experience and interaction while being able to create a solution for the benefit of those that need it. His excitement and passion for this project is now imprinted on the DNA of Story Shares.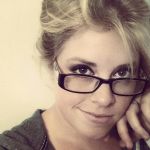 Angela Dell'Isola
Outreach And Content Manager
Angela Dell'Isola is a passionate writer and relentless reader who became involved with the Story Shares organization when she entered her work, "Leap of Faith" into their very first Relevant Reads contest. From there, Angela's involvement grew as a member of the Story Shares author panel and it wasn't long before she was thoroughly absorbed by the organization's mission to engage struggling readers. Now the Outreach and Content Manager, Angela uses her creative writing and editing experience to maintain and develop the organization's library of reads.
In addition to Story Shares, Angela's work appears in multiple anthologies and she is currently in the final editing stages of her first full-length novel. Her world has comprised of reading and writing for as far back as she is able to remember, and she considers it a dream come true to have this opportunity to present that world to individuals who might otherwise never have explored it.
Contact: angela@storyshares.org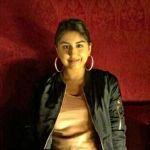 Jaya Minhas
Literacy and Education Coordinator
Jaya Minhas is an Honors student at Albright College, where she studies French, Spanish and Women's studies. Her love for reading and literature has always been an important part of her life, because it enlightens her worldly views. Jaya has just returned from studying abroad in France, and she often travels to India where she volunteers at a nonprofit organization. She dreams to one day set up her own school that supports children that have had difficulty with the mainstream school system. During the school year, Jaya is part of the Academic Learning Center, where she tutors students and she is in the midst of writing her Senior Honors Thesis. She currently teaches ESL and interns with Story Shares, where she wishes to help make literacy accessible and enjoyable for everyone, even those that do not consider themselves as readers. She is really excited about this opportunity with Story Shares and greatly hopes to make significant contributions to the non native English readers.
Gina Simoncelli
Literacy and Education Coordinator
Meet Gina Simoncelli, reader, writer, and wholehearted believer in the power of storytelling. Books and reading have played a profoundly important role in her life from a very young age, and ever since then she's remained thoroughly convinced that one great story has the power to change your life forever. This was certainly the case for her, and in more recent years she's been lucky enough to pursue her love for language and the written word at Skidmore College where she graduated with a degree in English and a minor in French. She is now thrilled to bring her passion for the language arts to Story Shares, where she is eager to help promote literacy and reading practices while simultaneously learning everything she can about building a career in the nonprofit world.